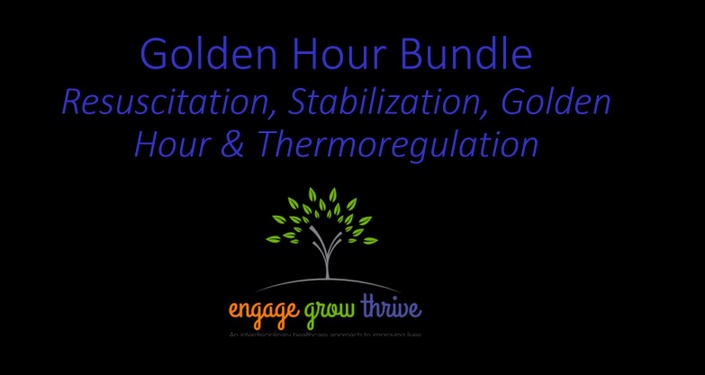 Golden Hour Bundle
Resuscitation, Stabilization, Golden Hour & Thermorgulation
These two presentations share information foundational to the early care of preterm neonates in the delivery room and NICU admission. The first few hours of life have significant impact on survival and long-term impact on outcomes. These two presentations focus on essential tasks in the delivery room and admission to the NICU including thermoregulation which is a key component of both early and ongoing management in the preterm neonate. Both presentations include management strategies and stress the importance of standardization of processes, communication and teamwork, and parental engagement. Quality improvement considerations are also included.
Objectives:
1. Give examples of three equipment or process requirements unique to the resuscitation of the small baby.
2. Explain two roles of functional teams to ensure successful resuscitation and golden hour care.
3. Identify two best practice care strategies to facilitate safe, efficient and gentle resuscitation and stabilization.
4. Describe three physiologic mechanisms of thermoregulation in the preterm infant.
5. Explain the importance of utilizing dual monitoring measurements to assess and maintain thermal stability.
6. List two practice, equipment, or environmental modifications to consider when utilizing developmental support devices in the NICU.
Total CE = 3.5
NCC Code NNP 3 or 7
NCC Code NIC 1 or 7
NCC Code LRN 3 or 7
Rx = 0.5
*These presentations were included in the Small Baby Care Specialist® Program
Last updated: February 2022
Your Instructor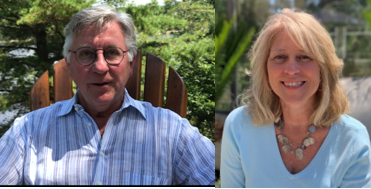 Dr. Michael Dunn is a Senior Neonatologist working in the Women and Babies Program at Sunnybrook Health Sciences Centre and an Associate Professor in the Department of Paediatrics at the University of Toronto. He is an established researcher who has helped spearhead a number of large, randomized trials examining the effect of neonatal therapies. He has a longstanding interest in respiratory management of preterm infants and performed several early clinical trials to evaluate surfactant replacement therapy. Dr. Dunn is lead author on the publication of the Vermont Oxford Network trial assessing three different approaches to the initial respiratory management of preterm infants and has also published review articles on non-invasive high-frequency ventilation and non-invasive NAVA. He is committed to the provision of quality care to NICU patients and their families and believes that we as health care providers need to do everything in our power to give our newest citizens the best possible start in life.

Liz Drake has been practicing in the NICU for over 35 years. She received her Master's Degree, Neonatal Nurse Practitioner and Clinical Nurse Specialist certification from UCLA. Quality Improvement, Neuro-protective Care and Family Partnered Care are her passions and expertise. She has a strong desire to teach healthcare teams about the uniqueness and language of the premature infant as every touch and experience can have impact. Through team building, education, academic thinking, and direct patient care Liz has a tireless focus on excellence. Her vision for the future is to create passion and desire in others to practice with intention, purpose and to practically integrate evidence into the care provided to infants and families.
Course Curriculum
Instructions & Handouts
Available in days
days after you enroll
Resuscitation, Stabilization & Golden Hour
Available in days
days after you enroll
Thermoregulation in the Preterm Neonate
Available in days
days after you enroll
Frequently Asked Questions
When does the course start and finish?
The course starts as soon as you enroll. You will have access to this course (videos) for two months. Please be sure to download lecture handouts for ongoing access to the content presented. You must complete and submit the Evaluation at the end of the course to receive CE.
How can I communicate any questions, comments, or feedback?