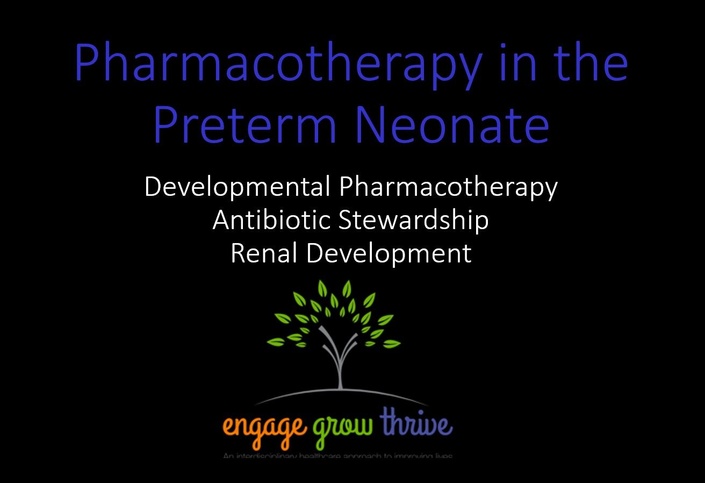 Pharmacotherapy Bundle
This is a series of three presentations designed for pharmacology credit. The series begins with a review of basic pharmacokinetics, then a discussion on antibiotic stewardship as these are the most common drug class exposure in the preterm neonate and it concludes with a discussion of renal structure and functional immaturity which significantly impacts pharmacotherapy in the preterm neonate.
Objectives:
1. Compare and contrast two considerations for medication administration in the preterm infant vs term infants or children.
2. Describe two specific precautions and monitoring recommendations for preterm drug therapy.
3. Identify two physiologic systems in the preterm infant that disrupt pharmacokinetics.
4. Recall two risks of using antibiotics in small babies
5. List two factors that can improve the accuracy of infection diagnosis in a small baby.
6. Describe three strategies that have been used to reduce antibiotic exposure in the small baby.
7. State two functions of the kidney.
8. Describe two characteristics of renal development that place the preterm neonate at risk for poor renal function.
9. Define Acute Kidney Injury (AKI).
Total CE: 2.6
NCC Code NNP 2 = 1; NNP 4 = 1.6; or 7 = 1
NCC Code NIC 2 =1; NIC 3 = 1.6; or 7 = 1
NCC Code LRN 3 = 1; LRN 4 = 1.6; or 7 = 1
Rx = 1.6
*These presentations were included in the Small Baby Care Specialist® Program
Your Instructor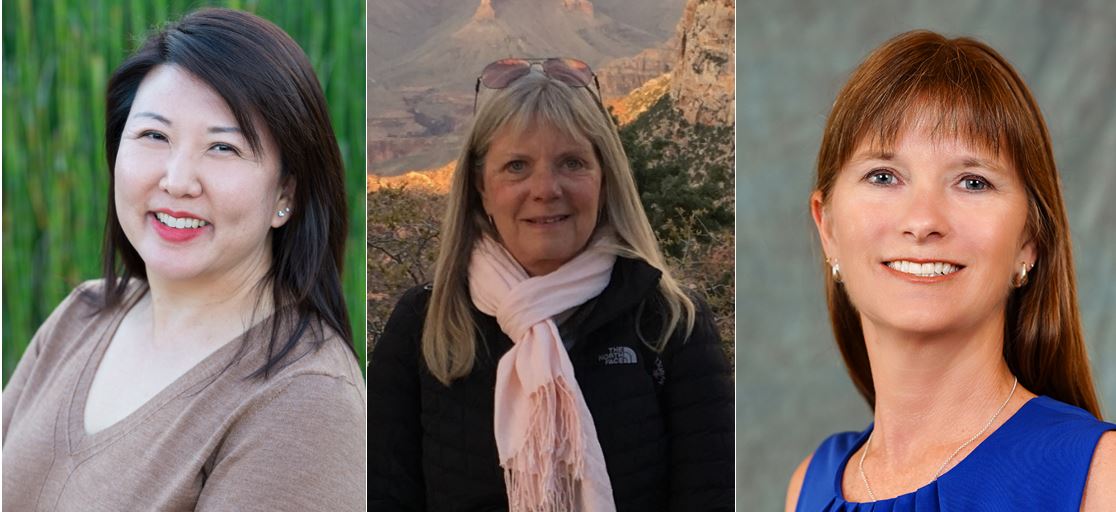 Tina Lee is a clinical NICU pharmacist, who enjoys working with a multidisciplinary team in providing 360° care to the neonatal population. One of her top priorities is medication safety and the various aspects of developmental pharmacology and their application in the clinical environment.
Linda Lefrak and Mindy Morris are Neonatal Advanced Practice Nurses. Both have a passion for patient safety and quality improvement. All three presenters support the importance of an interdisciplinary team approach in improving care and outcomes for a vulnerable population.
Course Curriculum
Instructions and Handouts
Available in days
days after you enroll
Pharmacotherapy in the Preterm Neonate
Available in days
days after you enroll
Antibiotic Stewardship
Available in days
days after you enroll
Frequently Asked Questions
When does the course start and finish?
The course starts as soon as you enroll. You will have access to this course (videos) for two months. Please be sure to download lecture handouts for ongoing access to the content presented. You must complete and submit the Evaluation at the end of the course to receive CE.
How can I communicate any questions, comments, or feedback?