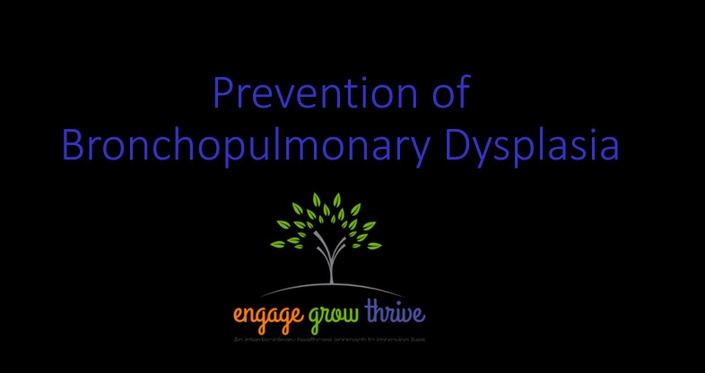 Prevention of Bronchopulmonary Dysplasia
Bronchopulmonary Dysplasia (BPD) or Chronic Lung Disease (CLD) is one of the most common morbidities experienced by the preterm neonate and it can have devastating consequences. This complex morbidity remains elusive to widespread reduction across NICUs. QI efforts have proven successful in BPD reduction and there are several randomized control trials and meta-analysis to direct our practices. The contributors to BPD and strategies to reduce this morbidity will be shared in this presentation.
Objectives:
1. Identify three contributors to the cause of BPD in the premature infant.
2. Name two evidence-based or best practice strategies to prevent BPD.
Total CE: 1.2
NCC Code NNP 2 or 7
NCC Code NIC 2 or 7
NCC Code LRN 3 or 7
Rx = 0.25
*This presentation was included in the Small Baby Care Specialist® Program

Last updated: October, 2021
Your Instructor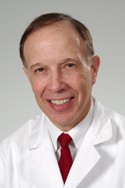 Dr. Goldsmith graduated from Albert Einstein College of Medicine and did his residency in pediatrics at the University of California at San Francisco and the Northern California Children's Hospital. Following a fellowship in Neonatology at the Phoenix Hospital Associated Pediatrics Program, he became a diplomat of the American Board of Pediatrics and Board Certified in Neonatal-Perinatal Medicine. He started practice at the Ochsner Clinic and Foundation Hospital in New Orleans where he served as the chairman of the Department of Pediatrics for twenty-two years. He has been actively involved in perinatal education and has special interests in the areas of neonatal resuscitation, ventilation of newborns, performance improvement and neonatal ethics. As a member and then co-chairman of the Neonatal Resuscitation Program (NRP) Steering Committee (1998-2009), he helped write and publish the 4th and 5th editions of the NRP Textbooks. He now continues as a United States representative to the International Liaison Committee on Resuscitation (ILCOR). He played a major role in the development of a high fidelity neonatal mannequin (SimNewB®) to teach neonatal resuscitation by simulation. As consultant and faculty for the Vermont Oxford Network (VON) Quality Improvement Collaboratives, he has focused on improving respiratory care outcomes. He is the originator of the "Oxygen With Love" (OWL) Program which has been successful in reducing the incidence of retinopathy of prematurity in many hospitals. Dr. Goldsmith's publications include over 100 scientific articles, 25 book chapters and 6 editions of the textbook Assisted Ventilation of the Neonate. He was the 2012 recipient of the Southern Society of Pediatrics Educator of the Year Award and in 2014 was appointed to the AAP Committee on the Fetus and Newborn (COFN).
Dr. Goldsmith has over 40 years of clinical experience in neonatology. He spent 30 years with the Ochsner Clinic in New Orleans as an active clinician and in 2012 he joined the faculty as a Professor in the Department of Pediatrics at Tulane University. In 2013, he was named the section chief and Elsie Schaefer Chair in the Section of Neonatology at Tulane. Presently he continues to actively practice as a full professor and clinical neonatologist at Tulane.
Course Curriculum
Prevention of Bronchopulmonary Dysplasia
Available in days
days after you enroll
Frequently Asked Questions
When does the course start and finish?
The course starts as soon as you enroll. You will have access to this course (videos) for two months. Please be sure to download lecture handouts for ongoing access to the content presented. You must complete and submit the Evaluation at the end of the course to receive CE.
How can I communicate any questions, comments, or feedback?