off original price!

The coupon code you entered is expired or invalid, but the course is still available!
The micro-premature, extremely low birth weight and very low birth weight infants are at the highest risk to experience a prolonged hospital course, major morbidities, long-term neurodevelopmental challenges and family stress. Caring for the smallest babies in the NICU requires specialized interdisciplinary support focusing on evidence based interventions to enhance the NICU experience promoting improved outcomes for the infant, family and NICU team.
The Small Baby Care Specialist® Program was designed to encourage an interdisciplinary approach to care supported by evidence and best practice strategies. The Program is presented by an interdisciplinary expert faculty who share practical implementation of best practice clinical strategies so that you and your team can provide comprehensive coordinated care for this patient population.
The overarching goal of the program is to transform care provided by the interdisciplinary NICU team to improve the experience and outcome for the baby, family and NICU team.
Your Instructor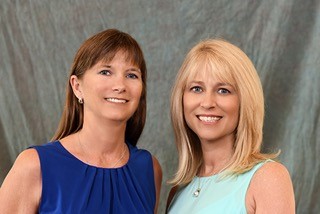 EngageGrowThrive, LLC
Liz and Mindy founded EngageGrowThrive, LLC to partner with individuals and organizations vested in improving the NICU experience for babies, families, and the multidisciplinary healthcare team. We have over 60 years combined Neonatal expertise and possess intuitive problem solving skills, a keen eye for process improvement, and a deeply rooted commitment to clinical excellence. Liz and Mindy are committed to nurturing and supporting inter-professional healthcare team relationships leading to improved quality and safety of care for babies and their families in the NICU.
Frequently Asked Questions
When does the course start and finish?
The course starts as soon as you enroll. You will have access to this course (videos) for six months. We recommend completing the course in three to four months. Please be sure to download all lecture handouts for ongoing access to the content presented. If you are completing this program as a team, your organization will determine the completion period.
How can I communicate any questions, comments, or feedback?
off original price!

The coupon code you entered is expired or invalid, but the course is still available!